About R. Michael Stone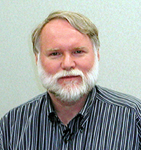 Counselor R. Michael Stone, M.S. is the creator of The Unlearn Smoking Success Systemâ"¢, a powerful but easy to use program that helps a smoker become a nonsmoker in 28 days by removing the Psychological Smoking Mechanism. He received his BA. with Honors from the University of Florida in 1974 and his MS. from Auburn University in 1976. He has worked as a counselor for over 33 years developing subconscious communication and subconscious programming techniques.
Mr. Stone has appeared on numerous radio and television shows discussing the subconscious and how to use it for self-improvement. He has also lectured to many professional and civic groups on these topics. Mr. Stone is available for interviews and lectures on The Unlearn Smoking Success Systemâ"¢ and other self-help psychological topics.
Mr. Stone has studied extensively on Body/Mind topics and how health is affected by attitudes and beliefs.